Flash News 10.10.2014
PSA CHINA
PSA China will organise the 6th International Salon of Photography 2014 exhibition, closing date on November 30, 2014, for all those member are like to participate, please visit their salon website for further information :
http://salon.psachina.org/Eludex.aspx!
PSM 2ND MEMBER PHOTO CONTEST
This is last member photo contest of year 2014, please do not miss a good opportunity to win a cash prizes.
Topics of competition for this season is "SEA" , any submission works related to sea, a set of four photo, size 8x10 – 8x12, accepted black & white or colour .
Hurry ! the closing date on October 31, 2014.
2014 PHOTO OUTING
The first photo outing to Taiping been attracted over 60 member participate, the response is excellent.
PSM committee announce the 2nd Photo Outing to Cameron Highland on December 5th – 7th , (3 days 2 night) .
" IMPRESSION CAMERON HIGHLAND "
Date:
From December 5th – 7th 2014.
Fee:
RM 180/- per head + steamboat dinner RM 20/- = RM 200/- , including 2 night accommodation, 2 person per room, exclude transportation & meals.
Transportation
Arrange by PSM, RM 70/- per head, owned arrange excluded.
Photo contest prizes:
Top Prize x 3 Pax - Cash Prize RM 500/- + PSM Certificate
Merit Prize x 5 Pax - Cash Prize RM 100/- + PSM Certificate
Remark:
Entry Form & Rule will be despatch on departure date.
Hotel:
KEA VALLEY APARTMENT HOTEL
KEA SARM , CAMERON HIGHLAND
(NEXT TO COPHORN HOTEL)
TEL : 05-4961268
PSM Photo Contests
The Society organizes various photo competitions for its members annually, which comes with attractive prizes by major sponsors. Annually, the Society has three members contests which encompasses various themes, testing the visual and creativity of members. Besides these, we also have outings for members, where there will be a photo contest that coincides with these outings. The Society also co-organizes photo contests with other organizations, as well as holding its biennial salon exhibitions. The Society would like to express its gratitude and appreciation to major organizations which have supported the Society's activities, for example Canon Marketing (M) Sdn Bhd, Nikon (M) Sdn Bhd, Allianz Assurance, Pacific Assurance, etc, and individuals who have continued to support the Society especially our Hon. Life President, Mr. Teoh Kok Kee.
Photo Contest 2014
• PSM Member competition "Horse year expression"
• 2014 Anniversary photo shoot contest
show more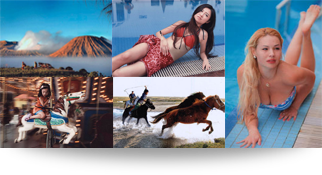 Photo Contest 2013
• 2nd Member's Photography Contest 2013
• Pangkor Island Photo Contest
show more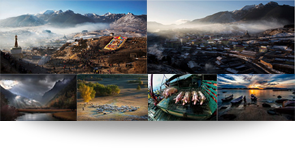 Photo Contest 2012
• PSM Annual Member Gathering Model Contest 2012
• PSM Members' 1st Outing - Phattalung
• PSM Members' 1st Contest
• PSM Members' 2nd Contest
• PSM Members' 2nd Contest
show more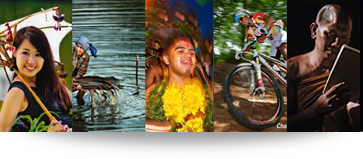 Photo Contest 2011
• PSM Annual Member Gathering Model Contest 2011
• Canon-PSM Harmony Contest
• PSM Members 1st Contest 2011
• PSM Members' 2nd Contest 2011
• PSM Members' 3rd Contest 2011
• PSM 1st Outing Members' Contest 2011
• PSM 2nd Outing Members' Contest 2011
• PSM 3rd Outing Members' Contest 2011
show more