YEARS 1956
Formed in 1956 by a group of serious photography enthusiasts, PSM was then known as "The Photographic Society of The Federation Of Malaya". Founded by Mr. Low Kuan, Mr. Leong Heng Peng, Mr. Foong Tuen Seng, Mr. Yee Mun Poh, Mr. C C Too, Mr. Wan Ye Jing, Mr. Poon Sun Chow, Mr. Loke Pun, Mr. Chia Siew Seng, Mr. Cheong Chew Wah, Mr. Liang Tsang Ying and Mr. Fong Chung, PSM has come a long way then, and has matured into one of the leading photographic society in Malaysia as well as in Asia, and the international arena.

PSM was founded in the basis of promoting the art and sciences of photography, as well as an educational entity to improve the standard of photography among its members and the general public. It also serves as a platform to foster closer relationship amongst photography enthusiasts, among photographic societies in Malaysia and the rest of the world.
Mr. Yee Mun Poh was elected the first President of the Society, while Mr. Wan Ye Jing held the position as the Honorable Secretary at the time. With the support and recognition of the Sultan of Terengganu, who held the position of Honorable Patron, the reputation of PSM was well known amongst photo graphic enthusiasts. Known at the time as THE SOCIETY, it had a majority of expatriates as its members. The following year, PSM held a photographic exhibition to celebrate its first anniversary with a record number of 277 photographs exhibited by 46 members. Opened by the Honorable Patron Mr. Foong Tuen Seng, it was a scene that made history in Malaysia.The following years saw the addition of many supporters and royal patrons such as the late former Prime Minister of Malaysia Tunku Abdul Rahman Putra, the Sultan of Terengganu and the Sultan of Selangor joining the Society as Honorable Patrons, while not forgetting Mr. Foong Tuen Seng.

YEARS 1963
In 9 December 1963, under the leadership of Mr. Wong Pak Kee, PSM's first International Salon of Photography Exhibition was held, which saw a participation of 509 photographers from 39 countries with 1,031 exhibits. It was opened by the late Honorable Patron, Mr. Foong Tuen Seng.

YEARS 1965
PSM again recorded another history in 1965 when the late Tunku Abdul Rahman Putra graced the opening ceremony of the 3rd International Salon of Photography Exhibition. This exhibition embraced the excellent photography of the former President Mr. Wong Pak Kee and its members which comprises of Mr. Yuen Kok Leng, Mr. Lee Hin Mun, Mr. Low Kuan, Mr. Leong Heng Peng, Mr. Cheong Chee Leong and so on, taking PSM into another level of success. 55 years of effort exerted by its elected committee members have proven PSM's resilience in various events and activities to promote photography with the objectives set forth by her founding members.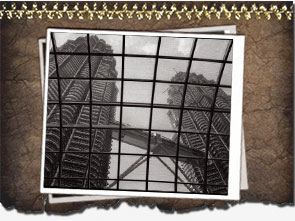 In the international arena, the success of 29 International Salon Exhibitions and the achievements of its members in various photography contests around the world were proofs of PSM's accomplishments. Acceptance and Awards from these International Salons were also eligible and recognized by the Photographic Society of America (PSA), besides being credited towards the PSA and Federation Internationale de Art Photographique (FIAP) distinctions.

YEARS 1990
The former President Mr. Ng Chee Kong suggested the application of Distinction for our members. A working committee comprises of former Hon. Secretary Mr. Harry Woo Hong Sang, Mr. Lek Wai Keong, Mr. Billy Too (PSM Legal Adviser) were formed to gain recognition of Awards of Distinction, which was finally approved by the Registrar Office of the Malaysian Government in 1990. The application of Distinction was chaired, organized and promoted by Mr. Lek Wai Keong which has seen the number of applications for Associate-ship and Fellowship, while Hon Fellowship was also awarded to members who have contributed to the service of the Society.
The award of Hon. E. PSM was incorporated in 1990, with the entry fee being void for authors gaining more than 10 acceptances in 3 consecutive salons organized by PSM.

YEARS 1991
There after, the former President Mr. Ng Chee Kong wrote another chapter of history in 1991. PSM co-organized with Nanyang Siang Pau and The Mines Resort with RM20,000 worth of prizes in a photography contest to promote multiculturalism in our society. The success of this event saw the former Prime Minister Tun Dr. Mahathir Mohammed graced the prize giving ceremony. Our life member, Mr. Foo Kok Hin came out winner of this contest.

In the same year, another chapter of history was written again. Under the leadership of the Deputy President Mr. Yang Shao Ming of the Photographic Society of China a contingent of more than 10 members visited Malaysia and held an exhibition at the Shangri-la Hotel, Kuala Lumpur. Mr. Yang's effort in Sino-Malaysian relationship was awarded with the Hon. FPSM by the former President Mr. Ng Chee Kong. Members of the Chinese photographers were seen visiting various tourist destinations in Kuala Lumpur and Malacca, which was well documented in a number of news bulletins in our country.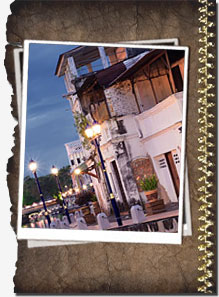 Through out the years, the official committees organized various photographic activities, some of which were co-organized with other societies and clubs; international and local photographic contests; seminars and photography shoot-out; indoor and outdoor photography opportunities for our members and non-members alike. Such as the recent traveling photography experience organized by the former Vice President Dr. Ng Chong Kin and former Hon Secretary Mr. Harry Woo Hong Sang, recording their visits to India, Nepal, China, Thailand and Indonesia.

YEARS 1996
Former President Mr. Ng Chee Kong helped to publish the Society's first coffee-table book entitled "PSM Members Photo Collection".

YEARS 2001
In 2001, Mr. Harry Woo Hong Sang was elected as President of the Society, whom has further promote and taken the Society into the International arena which has seen closing ties with The Photographic Society of Thailand as our "Sister" club. Various events and activities were held thereafter, such as seminars and exhibitions from both amateur and professional photographers from Thailand, Singapore, China, Taiwan and Hong Kong etc.

YEARS 2004
The recent events saw the exhibition of former President Mr. Lee Hin Mun's solo exhibition co-organized with Soka Gakkai Malaysia (SGM); a solo exhibition by World famous photographer Mr. Teo Bee Yan; Chinese-Malaysian cultural exchange program and exhibition; International Salon of Photography and the publication of a collection of images from our members – "Images of Inspiration" in 2004, the issue of "Beyond Photography" in conjunction with the Society's 50th Anniversary celebration, and now "Transcending Boundaries To Glory" which coincides with our 55th Anniversary. All these have received tremendous support and encouragements frpm all levels of society as well as members.

YEARS 2009
PSM organized an exhibition in 2009 depicting various images from Thailand,Singapore and Malaysia, a joint effort between PSM, The Royal Photographic Society of Thailand (RPS.T), Singapore Colour Photographic Society (SCPS) and Photovivo Singapore (PVS), which also saw the publication of "Union of Lights" book. With 55 years of history making, "Transcending Boundaries to Glory" clearly marks PSM's transgression into the next millennium, embracing the digital age whilst not forgetting its roots.

YEARS 2010
The digital era saw PSM using for the first time, online entries which saw a marked improvement in the number of entries as well as images in the 2010 29th International Malaysia Salon Exhibition. All these clearly proves that organizing salons are beneficial to PSM, as well as a way to improve on PSM's international standing.
Through the sheer effort of PSM's Committee and its members, PSM finally realized the dream of owning a premise of its own. The fund-raising committee led by the former President Mr. Ng Chee Kong, and comprising Mr. Harry Woo Hong Sang, Mr. Nyok Sin, Mr. Billy Too (PSM Legal Adviser), the late Mr. Teoh Keng Song and others, PSM purchased the current address as its official HQ at Kuchai Entrepreneurs Park. In order to catalyze the effort of promoting photographic art and fostering closer relationship amongst its members, Mr. Ng Chee Kong, Mr. Harry Woo Hong Sang and Mr. Yan Choke Mun were appointed as PSM's Asset Trustees then. The Asset Trustees have since changed since 2010, which comprised of Mr. Harry Woo, Mr. Steven Leong and Mr. Teh Eng Guan, following the wishes of the two former trustees.
Under the leadership of Mr. Harry Woo, PSM has achieved another milestone by successfully forming affiliations with The Royal Photographic Society of Thailand, Singapore Colour Photographic Society, Photovivo Singapore and The Myanmar Photographic Society. PSM is also aligned to The Photographic Society of New York. All these has seen various exhibitions being organized by PSM, for instance "Union of Lights" exhibition in 2009, Huang Shan Exhibition in 2010 and all exhibitions pertaining to salons organized by PSM. The first book, "PSM Members Photo Collection" published by PSM was in 1996,and this was followed by "Images Of Inspiration" in 2004, and "Beyond Photography" in conjunction with PSM's 50th Anniversary in 2006.

NEXT FUTURE
PSM is run mainly by volunteers elected into the Board of Council. The officially elected Members of Council are nominated every 2 years with a team of 15 committee members, while an Annual General Assembly is held every year with various photographic events and activities. There are 2 types of membership; ordinary and life membership amongst the 500 registered today from amateur to professional photographers, from locally as well as worldwide.

In view of the current pace of progress in our country, the Society has made an effort to update her logo which depicts and symbolizes the current economic development and globalization in line with our country's vision 2020. This also has seen the setting up of PSM's official website, which has given PSM an identity which it can be proud of.

The implosion of technology with the advancement of the digital age has given photography an edge and limitless possibilities, to be able to explore photography like never before, to create and to inspire, as well as being inspired. PSM has proven that it is able to embrace changes, and to evolved with current trends and to be in symbiosis with its environment, to transcend boundaries to be where it is now, and to look forward to the next millennium.